Goals for teenage girl.

A modern teenage girl does not want to depend on others. They want to become successful. Don't want to spread their hands before someone for something. Like to remain independent in all domains. May be financially, emotionally and personally. Teenage girls have a weird habit of carrying an attitude before everyone. The attitude makes them, even more, stronger and independent.
The modern world is full of competition. Everyone needs to be updated. So do those teenage girls. They are also needed to remain updated all the time. For doing the same they have to set up some strong goals and a decent number of goals. In order to succeed they are required to accomplish and conquer on their set up goals.
In case you are a teenage girl and you want to know about some crucial goals, just have a look at the following list of 50 goals for teenage girl:
The last eight items in the list of goals for teenage girl:
50. Focus on your health. In case you are overweight. Set goals and restrict your diet and food intake. Do some physical exercises to remain fit and healthy.
49. Focus on your studies. In case you are in college, you have to score well in your semester exams. Prepare well and give your hundred per cent.
48. Stay in a clean environment. Living in clean surroundings will boost your focus. It will make you feel good and fresh. It will help you to stay concentrated forever.
47. Make money online. Spending your own money on stuff you wanna buy. Is one of the best things to do. Earn money by making a blog or upload videos on youtube. It will help you to save your pocket money for the rest of the year.
46. Conquer on your shyness. In case you are shy in front of others, make attempts to remove your shyness. Get to work on spending a whole day with your friends. And conquer on your shy behaviour.
45. Go for the best. Don't consider other opinions and make their decisions. Make your own decisions and work on them. Do what you like and what is best for you.
44. Plan a trip to the mountains. Going on a mountain trip will help you gain courage and bravery. A few people go to such chilling cold places. Set up your mind and plan a trip to the mountains.
43. Get on the floor. Conquer the stage fear. In order to show your talent in front of people, you need not be shy. Being shy will simply make you nervous and demotivated.
The next nine items in the list of goals for teenage girl:
42. Grab the best. Don't dissolve with others. Don't go with other opinions. Just follow your own path and do what you like to do. Grab the best opportunities waiting for you.
41. Speak thoroughly. Conquer the skill of speaking thoroughly. It will make your personality bolder and shinier. Outshine others by your skilful speaking skills. It will make you active and well known.
40. Read an entire book in a single day. It will improve your reading frequency and will increase your reading speed as well as the stock of words and vocabulary.
39. Attend a community meeting. It will fulfil your desire of meeting people, in case you live in a lonely colony. It will also make you more known and established.
38. Read the entire bible. It will boost your spiritual knowledge and you will simply come more closes to the almighty God. You will simply be able to conquer any problem without much difficulty.
37. Do modelling. Nothing is a better way for girls like you to earn money. It will make you popular as well as financially independent. Live your life without a crisis of money.
36. Be brave. In order to win anything in life, you need to be brave enough to deal with the most difficult situations coming in your life. Remain prepared and play everything with sharp bravery.
35. Remain independent. Until it becomes extremely necessary, don't ask anyone for anything. Remain independent and try to do everything on your own. You are not needed to be independent.
34. Be bold. In order to outsmart others, you have to be bold. You have to become completely different from others. Remain detached from others and choose your own path.
The next seven items in the list of goals for teenage girl:
33. Meet well-known people. Meeting such celebrities who are well known will simply inspire you. They can make your thinking completely changed. They have a heart touching effect on fan's hearts.
32. Go to a library. Apart from attending parties and celebrations, go to a library and make your connections with books. They will give you knowledge as well as a new life to live.
31. Swim the English channel. Swim in the pools regularly. It will make your legs and arms stronger. Swimming can make you active and its the only sport that does not gives you sweat.
30. Drive a branded car. Drive a Lamborghini at least once in your life. It will make you a good driver as well as you will get the feeling of sitting inside an imported branded car.
29. Get an iPhone. Make such money, so that you can spend it on buying an iPhone. An iPhone is one of the best mobile phone brands in the world. Get an iPhone and use it.
28. Participate in a concert event. Set your mind to perform before a crowd of thousands in a concert event. It will make you more popular and bolder.
27. Deliver a lecture. Deliver a lecture based on what you know in your own college event. It will make you bolder and will help you conquer the stage fear.
The next nine items in the list of goals for teenage girl:
26. Do a world tour. Roam all around the world. It will help you gain experience and exposure to the cultures, people and clothes of people from all around the world.
25. Visit your hometown. Visiting your hometown will make you more close to the local people. It will make you known to your people in the hometown. Enjoy the green lush vegetation.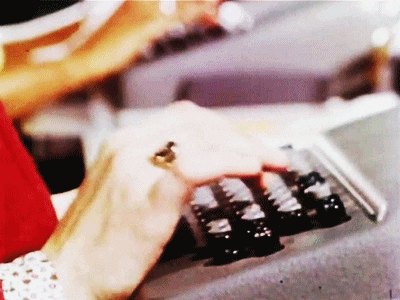 24. Learn computer programming. You must set up a goal to learn computer programming. It is really helpful and will also help your web applications and websites.
23. Set a mindset to bravely fight others, in case you are alone. Don't seek help and fight with full power. It will make you more confident and self-dependent.
22. Go in the flow. Do whatever the situation demands you. It will make you deal with situations that are trending. Update yourself as the society around you changes daily.
21. Visit the seven wonders. At least once in life have a happy trip to all the seven wonders in the world. Look them in your real life, which you use to watch in books.
20. Visit India. You have your entire life to live. Make sure to visit India at least once in your life. There is literally no country present other than India which is such an incredible country.
19. Learn a new language. Learn something new. Learning a new language will help you increase the stock of your vocabulary and will help you in foreign places to communicate with others.
18. Go to an open field. Enjoy the lush green grounds. Play a sport, for example, a cricket, or volleyball. or football. These games are made for girls too. So, go, play and sweat.
The next eleven items in the list of goals for teenage girl:
17. Go for four a.m. runs. It will help you boost your body metabolism. It will make you remain healthy and to inhale the fresh oxygen present out there.
16. Make a commitment. It may be regarding any task. Either restrict your diet or restrict being social or control something you already wanted to.
15. Do something new. Get your brain to work and plan for something to work on. Do something you have never done before. It will make you stronger and bolder.
14. Develop a website. It can become your source of passive income. It can make you rich. But don't compromise on your dedication to give your hundred per cent on it.
13. Go to a French class. Attend french classes. Learn french vocabulary. It will make you comfortable with people in France once you go to live there.
12. Design something unique in the field of internet. It will make you an internet expert and will also help you to earn money online.
11. Build a castle of sand. It will be proof of your talent. The better the castle look, the better skills you will have.
10. Find the rare dress. Dress like the real princess when going to a party or any kind of ceremony.
9. Do things uniquely. Don't ever copy others. Never give up on what you want to do. Never settle down.
8. Build a girl toy. Maybe an attractive barbie doll or some sort of glittering material. You may also design a beautiful dress for you or for your siblings.
7. Do something going against others. It will make you feel super cool. And you will get the taste of being the lioness. Never follow fools like the sheep follows its flock.
The next six items in the list of goals for teenage girl:
6. Collect money for poor people. Do something great. Help the poor and homeless. Help them in every possible way.
5. Get your boyfriend to follow your faith. Remain in an attitude in front of him. It will help you become bolder and to control your boyfriend like nothing less than a dog.
4. Do gliding. you must experience how does a bird feel when it flies high above in the sky. It will give you the feeling of birds. Gliding is fun and full of enjoyment.
3. Involve in a risky business. Get yourself prepared for something that is quite risky to handle. It will help you

control stuff

and take risks. It will make you learn a skill of handling risky businesses. This is the third position holder of the list of Goals for teenage girl.
2. Go for a five-mile run. In case you want to remain physically fit and fine, you need to take runs. And the morning is the best time to have a run. Go for a five-mile run. This is the second position holder of the list of Goals for teenage girl.
1. Try to follow any one of the above forty-eight items in the list completely. Give your hundred per cent and you will certainly achieve each and every goal you set up. This is the first position holder of the list of Goals for teenage girl.