Fun things to do for teenage birthday.

Attending teenage birthdays is quite fun when you enter with your invitation card. But it becomes more fun and enjoyable when you are attending a friend's birthday with a gift in your hand. It simply puts a smile on your friend's face while receiving the gift. Birthday is a very special day for your friend, as he or she have taken birth on this day. Birthday parties are no fun only with that hall decorations, gifts and some random music. In order to know about the fun things to do for teenage birthday, and to do the maximum fun.
Just have a look at the following list:
Plan a surprise function:

Those who are organising the birthday party must be told about this surprise function. The crowd will simply love the surprise of an awesome function. Put your efforts in creating the best surprise. Rest leave on the type of function being planned. A function of some random singing, dancing or drama will be good. But it will be best if you plan for something different. Plan a function in which the invitees have to perform something. Keep it a contest of mimicry, or some internal talent to show. Call pro-magicians to keep it a twist to your surprise function.
Plan something about playing games:

Plan a set of games to be played. If its night time playing some specific games is recommended. Like spin, the bottle, truth or dare, likes and dislikes, act and react, sing-song ping pong, and maybe the dancing chain. If the party is planned during the day, plan something outdoors. Play games like find the match, find the key or something else. You may also plan for other games, there are a ton of games. Like the Great minds think alike, Who am I?, The Not So Newlywed Game, Never have I ever, Have you ever? , Kiss Marry Kill, Sticker Stalker Game (you will need stickers for this), Two Truths and a Lie, Try not to laugh etc.
Other members of the list:
Pool party:

If you have a good concentration of beer lovers and its summer season. There you go! You are ready to set up a nice pool party. Parties are fun in the swimming pool too. The around of splash and that weird chick screams are awesome. Almost every pool party has a free beer supply. It's great and friendly! The most awesome way to enjoy a party is being wet and having that thrilling beer.
The reflection coming out from the water and the noise of conversations makes it cool. It just makes the perfect mood for partying. Parties are great when combined with music. Tune to a good music station to get your ears and body rock.
Plan an outdoor bonfire: If the season is winter, you and your friends are in sweaters. Then it will be a nice time out in front of the fire. The warmth from the fire really makes the mood of partying. Beer and food really make it epic. Bonfire really looks good when it is seen from a distance.
Create some memories. Dance around the fire, sing around the fire or share your own stories. Eat whatever you want, let your friend decide about the drinks. Chill the winter season sitting in front of the bonfire. Hoot, shout, just enjoy the bonfire!
Some other members of the list:
Plan to the cinemas, or keep it up to your backyard:

You and your maybe a fan of movies and stuff! Who don't like movies? Movies are awesome to watch with your group of friends. Either book your cabs and head to the cinema hall. Don't forget to buy a handful of popcorns. Sit, hoot, eat and watch the movie. It's great.
Or plan a backyard movie set up. Collect a white sheet of cloth. Place it on a rectangle stand, pick up your projector and place it in a position, such that it projects movies rightly. Your friends and you will surely enjoy movies in a group. Go for genre-specific horror or thriller movies. Having a horror or thriller movie rolling before your eyes will surely make you feel the thrill and fear. It's really amazing watching thrilling movies outside.
Celebrate your birthday in the stadium:

Pick your cell phone and book your tickets for the cricket match. Celebrate your happiest birthday ever. Hoot, cut the cake and cheer among your favourite stars. Enjoy the game along with your birthday. At the end of the match, click selfies with your favourite sports star and celebrate your birthday.
Keep it simple and free of cost:

In order, you have a few invitees and your friends just love to have food. Plan your birthday party in such a restaurant where free food or discounted food is available. Book your and your friend's seats. The food will simply keep you and your's friends heart. Since it is free of cost it will simply make all of you free from hunger.
Some other members of the list: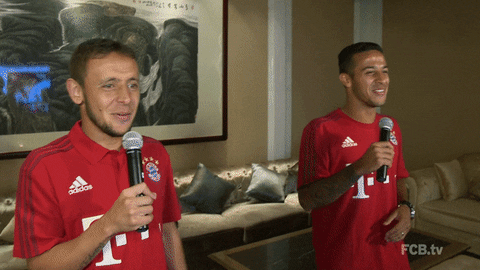 Plan for a Karaoke party:

If you and your friends love karaoke. Then you are all set. Book your seats for a concert. Go for the karaoke function. Enjoy that melodious karaoke song, dance, sing and just celebrate your day. It will be a surprising and memorable treat to your friends. Celebrate your birthday with the entire crowd present there.
Get a chance to become popular among the karaoke singers and the huge crowd out there. You may even perform at the karaoke function, singing a song. Get yourself

recognised.

Make your birthday more memorable. Click selfies and just enjoy the food after the karaoke concert. A great member of the list of fun things to do for teenage birthday.
Celebrate it among the wild animals:

It will be awesome to celebrate your birthday with that beautiful wild animals. Plan a trip to the zoo. Take your birthday cake and candles to any sitting spot in the zoo. Sing songs, click selfies with the animals. Taste your cake and feed something to the wild animals.
Go for an adventure to celebrate your birthday:

Get your car out of the parking zone. Take your friends and go to the most adventurous sites. Pack your birthday cake, candles and stuff. Make the adventure as memorable as you can. Plan a long drive to your adventure spot. Another great member of the list of fun things to do for teenage birthday.